Sundae Bunday, hosted by Fairfax City Parks and Rec, last Sunday, April 10, included children's games, ice-cream sundaes, face painting and photos with the Easter Bunny.
Photos By Bonnie Hobbs/The Connection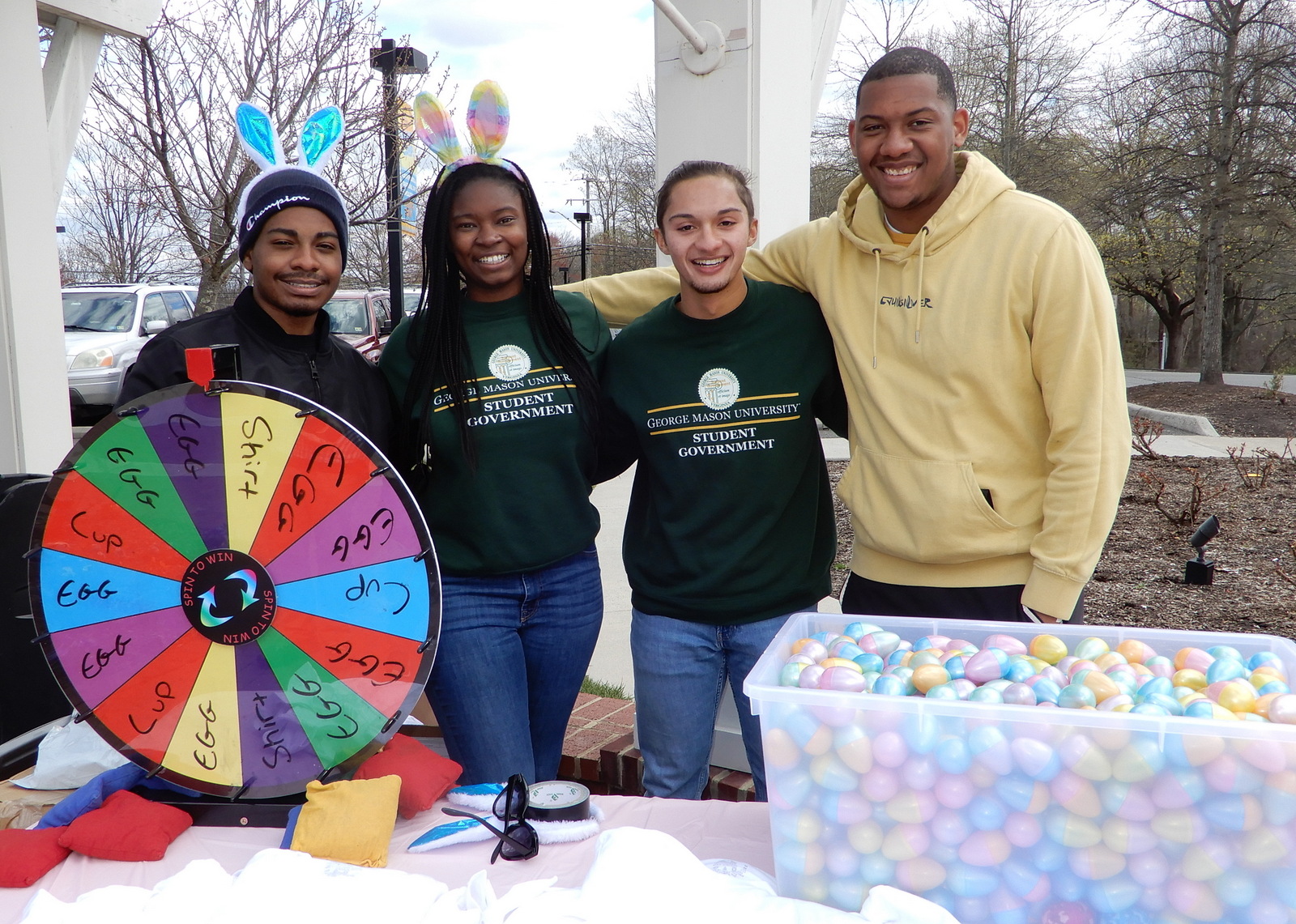 GMU Student Government Assn. members (from left) Jayden Fulford, Celine Apenteng, Paul Wyche and Sebastian Bright manned this booth where children could play a game, get T-shirts to tie dye and grab candy-filled eggs.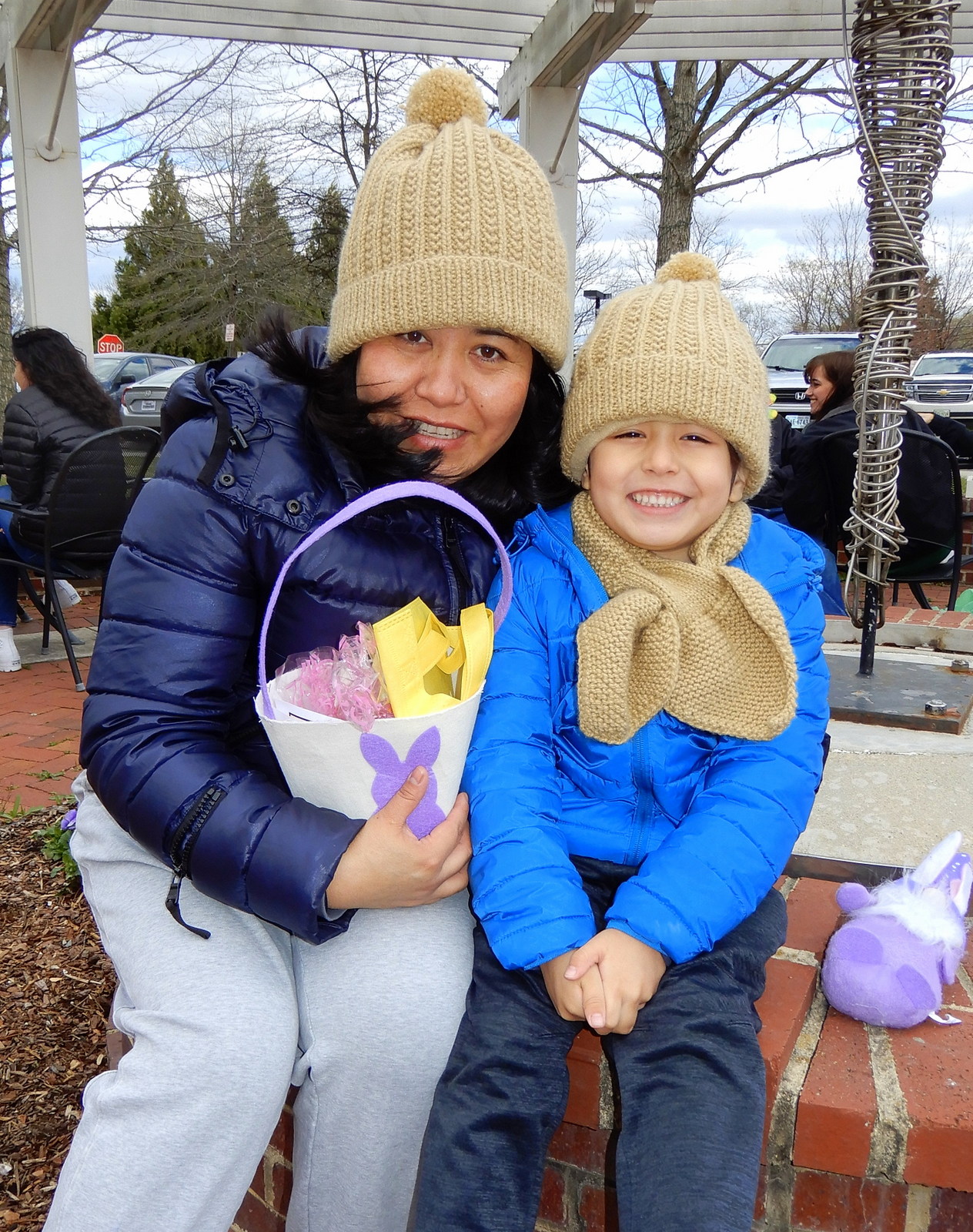 Corali Ramirez and son Aarón Galleguillos, 5, with his Easter basket.
Enjoying ice-cream sundaes and coloring are (from left) Linda Bice and daughter Amanda Jones with her twin daughters, Ella and Emma, 5-1/2.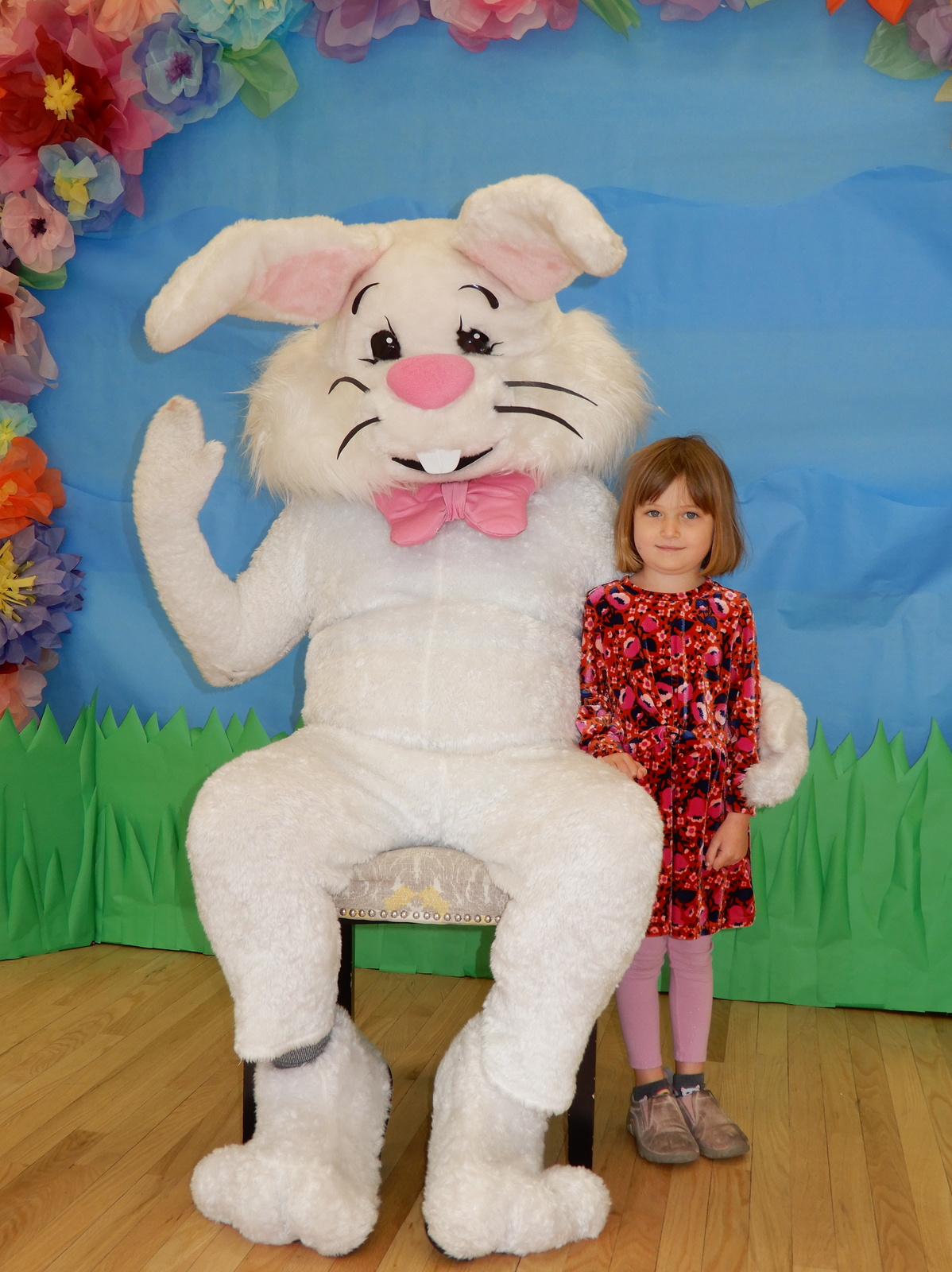 Posing with the Easter Bunny at Fairfax City's Sundae Bunday event is Hannah Stafford, 4-1/2.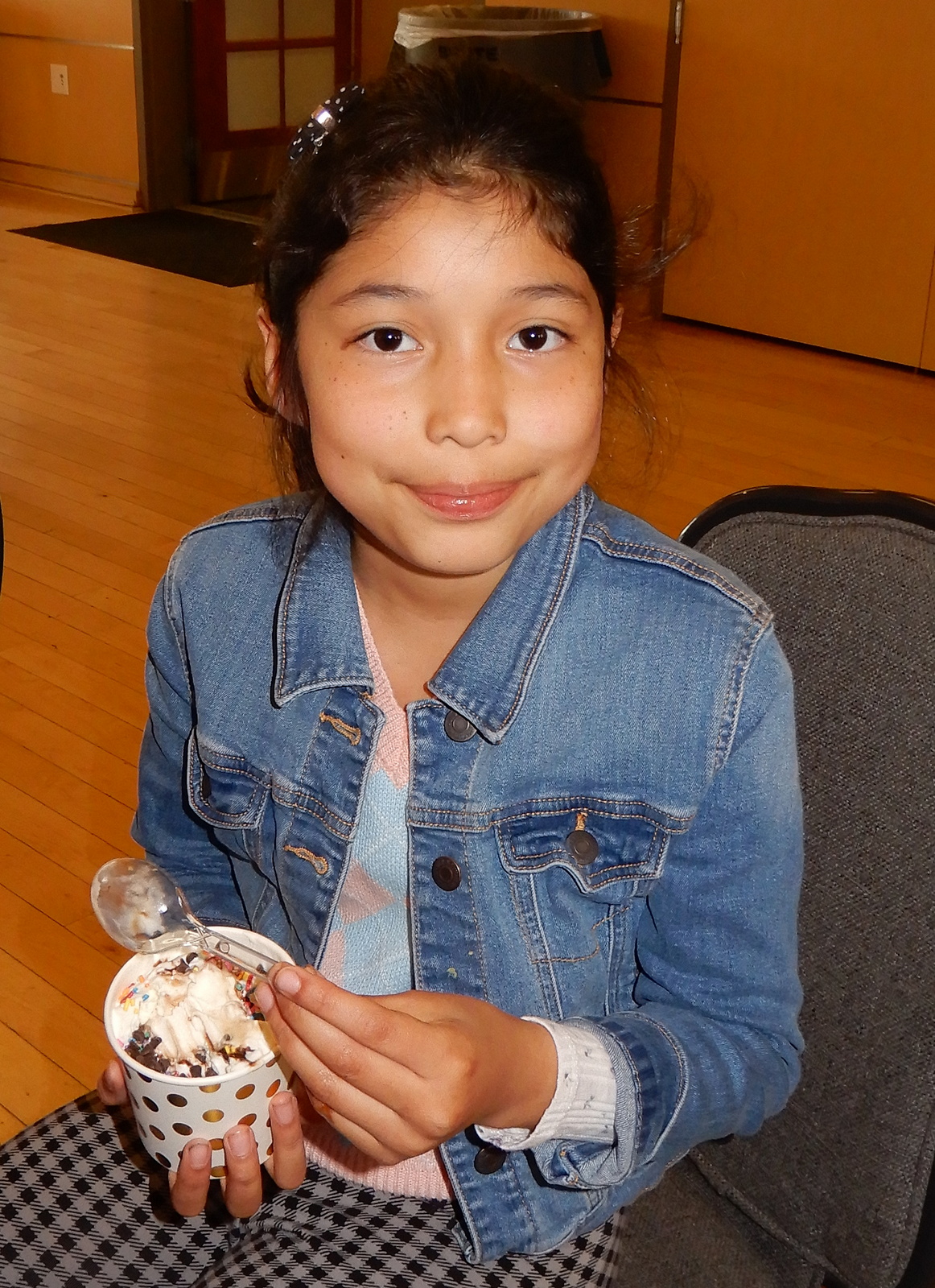 Alexa Mendieta, 9, with her ice-cream sundae.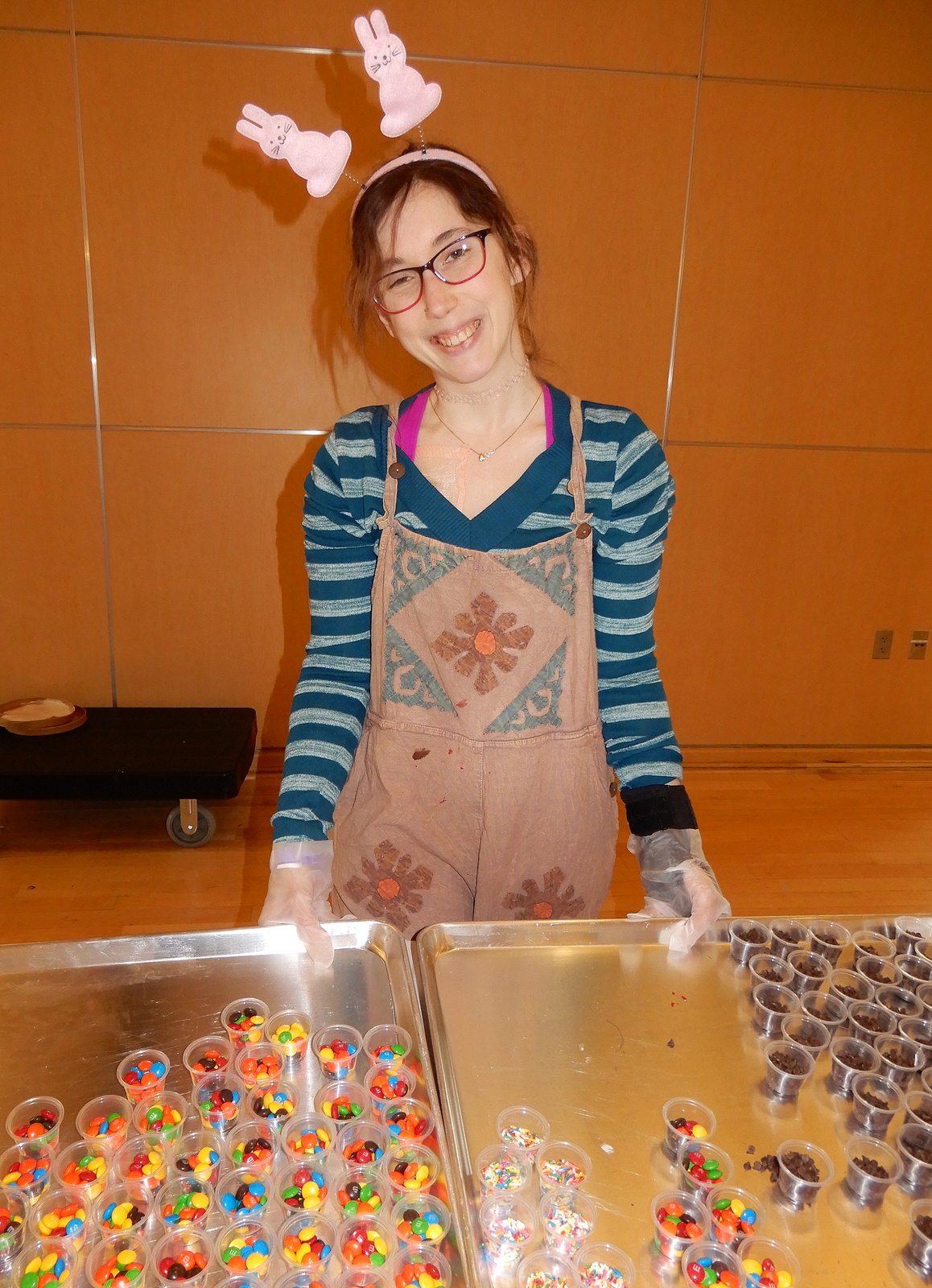 GMU senior Amber Logan offered sprinkles, M&Ms and chocolate chips for the sundaes.