Thursday, December 22, 2022
Fairfax City's annual Lunch with Santa was Saturday, Dec. 10, in Old Town Hall. Children enjoyed box lunches of chicken nuggets, applesauce, juice and a cookie, while coloring, making Christmas crafts and talking to Santa.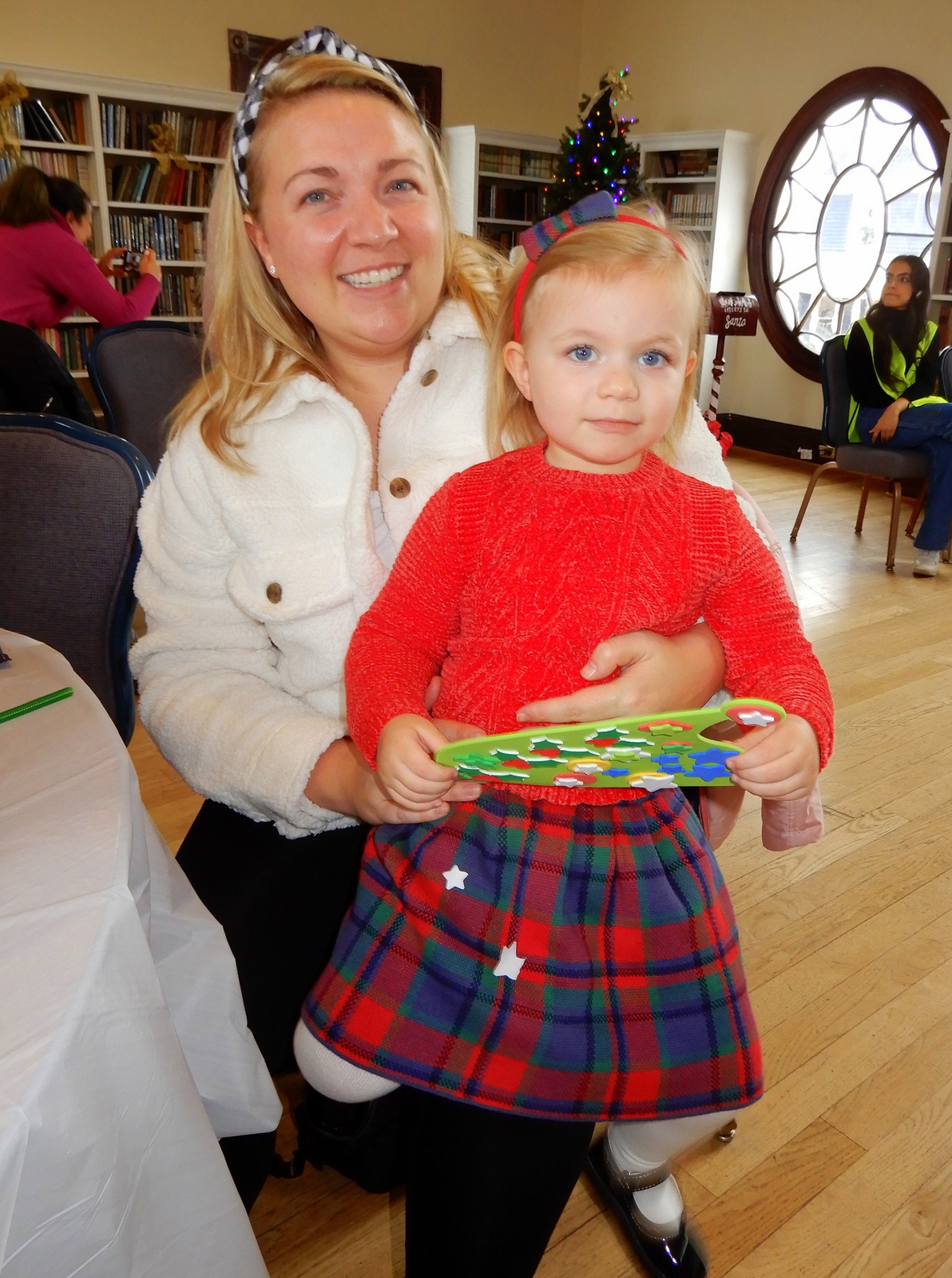 Caitlin Vannoy and daughter, Avery, 3, holding her decorated hat.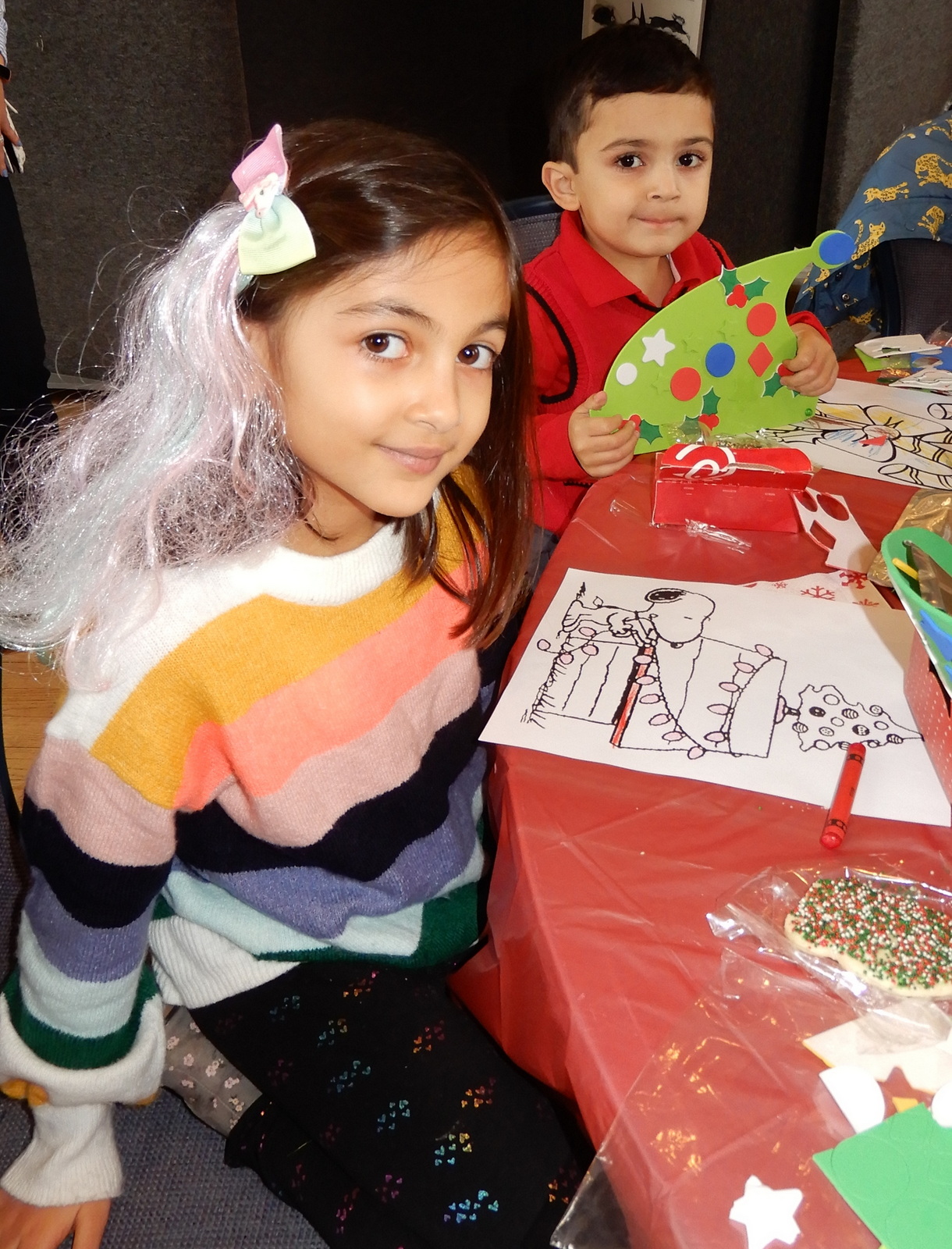 Cousins Denna Meghdadian, 7, and Sam Jamasb, 4, coloring at their table.
Santa listens while Hunter Shaw, 3, tells him he wants a firetruck for Christmas.