Boyd Harrison, owner of Chubby Squirrel Brewing is doing what he can to aid the people in Ukraine. Local residents will get to enjoy a special beer, and its proceeds will help the Ukrainian citizens as they fight for their lives against the invading Russians.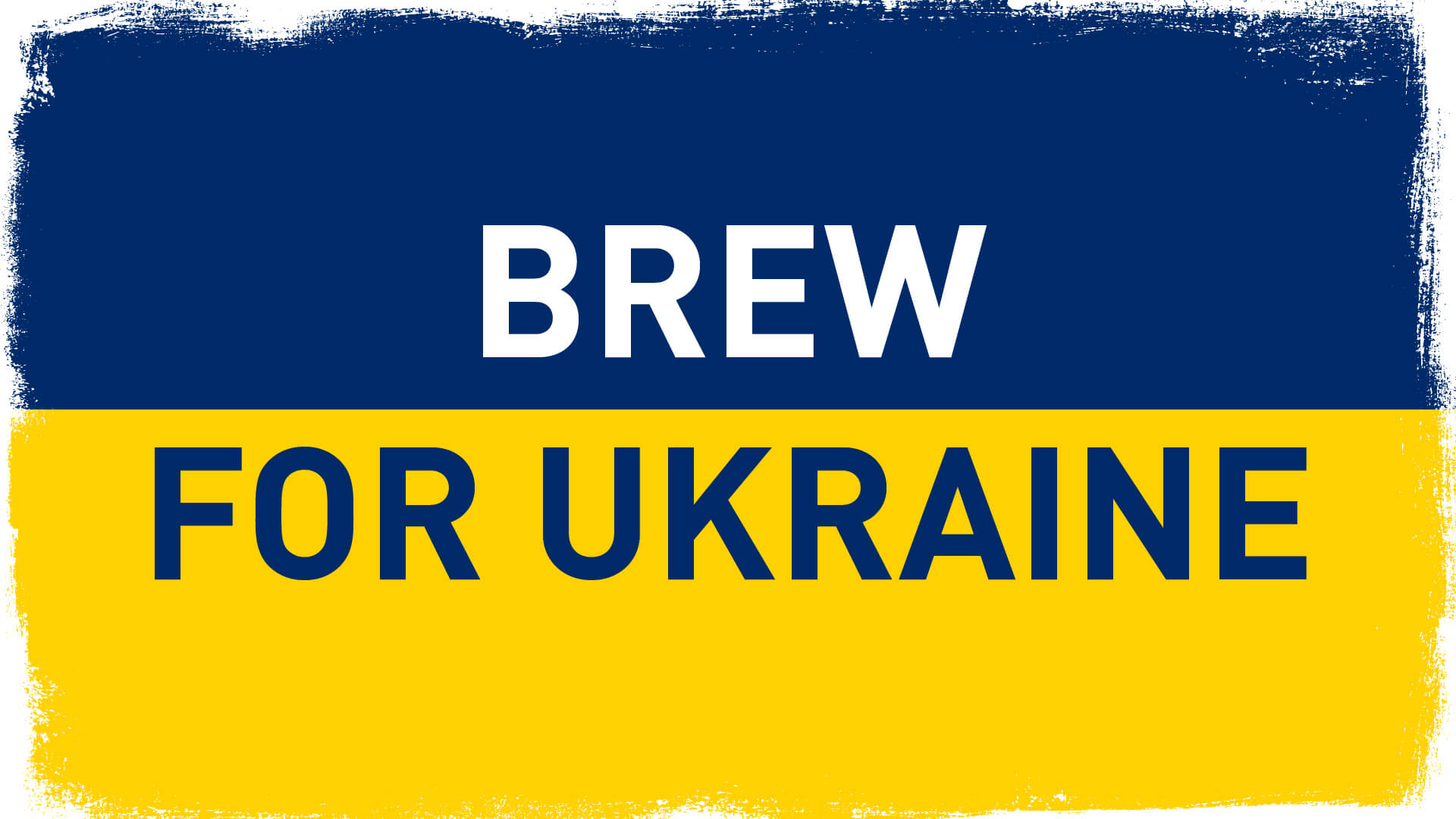 "I've got us brewing a collab beer with Pravda Brewery out of Lviv, Ukraine," said Harrison. "It's called 'PUTIN HUYLO [Putin's an expletive],' and it's a strong, golden ale."
Chubby Squirrel, 10382 Willard Way, in the Courthouse Plaza Shopping Center in Fairfax City, started brewing the special beer Tuesday, March 8, and promoting its brewing, as well. "I figured publicity could help us send along more proceeds quicker to aid in relief," said Harrison.
"We expect the beer to be on draft in about two weeks – roughly, the week of March 20," he continued. "We will be brewing two batches of this beer, due to the overwhelming demand already expressed."
The proceeds will go to aid relief coordinated directly by Pravda Brewery. "I initially found out about the possibility of this collaboration last Saturday, March 5, when it was announced they were seeking partner breweries," said Harrison. "We'll begin the contributions with an initial donation of $500 this week for emergency needs."
An emotional message is also posted on Pravda Brewery's Website. It says, "Brewing in Lviv now sounds like a non-priority. The city is bracing for a fight. Alcohol is forbidden, and we once in a lifetime support it. But brewing now – like giving birth or a marriage – is hope. Beer takes several weeks to be ready. We hope we win by then."
Furthermore, it states, "We invite prominent craft breweries to join us for online brewing sessions. We will stream the process. Join in with support and donations as we brew in Lviv, the city that prepares for the battle.
"As peaceful craft brewers, we want to return to the normal life ASAP and enjoy brewing and drinking. But first, we must kick the cockroaches out of our land. No more Gulags, Holodomors and oppression. It's a decisive moment for Ukraine, Europe and democracies of the world. Soon we will win this war and have a good beer. The Beer of Victory."
People may also donate directly via Pravda Brewery's Website. Go to 
https://www.pravda.beer/en/victory-beer-series-from-lviv-ukraine/?fbclid=IwAR3kUfNxeK1sPo2fuCZyPoLikTsikhf_RjF5jbFy_3eAZDJ1Fzl2iK3AJjU
.