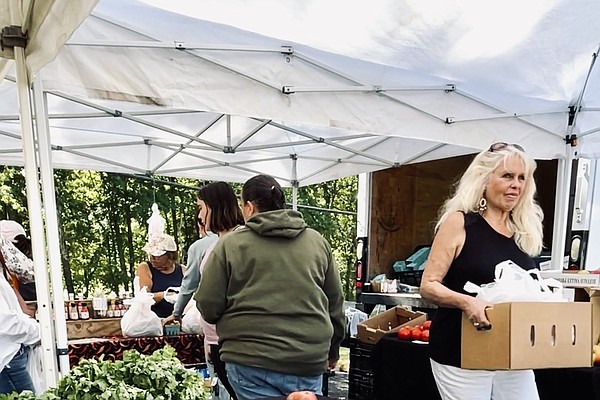 Wednesday, October 5, 2022
The Great Falls Farmers Market is open every Saturday from 9 a.m. to 1 p.m. year-round at 778 Walker Road in Great Falls. It is a "vision-driven" market fulfilling the "wishes of residents as expressed in the Great Falls 2020 vision survey to have a farmers market as part of building a vibrant semi-rural center," according to its website. 
The farm-to-table market provides a one-of-a-kind variety of fresh produce, fruits, and vegetables from local farmers. There is also a variety of baked goods and meals ready to eat. Most vendors started their micro-businesses selling homegrown, baked, and crafted products made available to the Great Falls area.
Musicians are commonly featured at the market. They play for tips and count on the generosity of visitors and vendors.
Vendors include Bagel Joy, Blue Ridge Gardens, Cold Country Salmon, Diaz Berries & Veggies, Homestead Glamour, Kat Flowers Design & Décor, Lempira Coffee, Liberty Hill Farm, My Empanadas, Oliver's Corner Butcher Shop, Our Mom Eugenia, Tyme Foods Zaatar, Wonky Wicks, and World Eats.
The Great Falls Market is one of the few markets in Fairfax County that is not county-sponsored. Visit 
Great Falls Market online
 to learn more and view their weekly newsletter.