Thursday, October 6, 2022
Fairfax City residents heard directly from their candidates for mayor and City Council last week when the League of Women Voters held a Candidates Night at American Legion Post 177. On Wednesday, Sept. 28, each person gave a brief statement, after which attendees got to mingle with them and ask them questions.
Running for mayor are Catherine Read and current City Councilman Sang Yi. The slate for Council includes incumbents Joe Harmon, So Lim, Tom Ross and Jon Stehle, plus challengers Billy Bates, Kate Doyle Feingold, Jeff Greenfield, Anahita "Ana" Renner and Craig Salewski. 
Below are their statements, in the order in which they were given:
Mayoral Candidates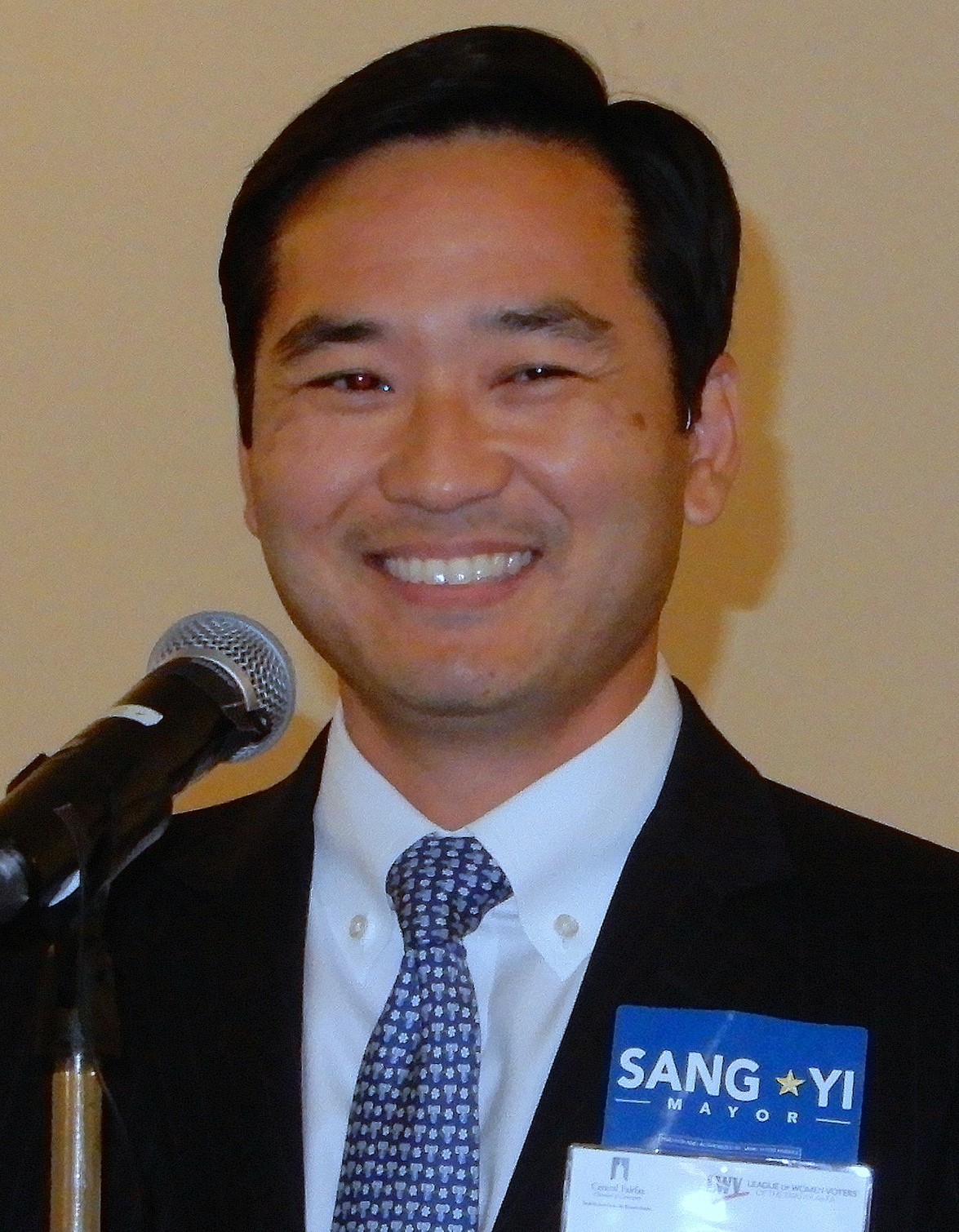 Sang Yi: "It's been a privilege to serve all of you on City Council. If elected, I'll focus on affordability issues for residents and businesses. I'll also promote sensible development, while protecting the environment, and I'll work with the School Board to make sure our students get a first-rate education."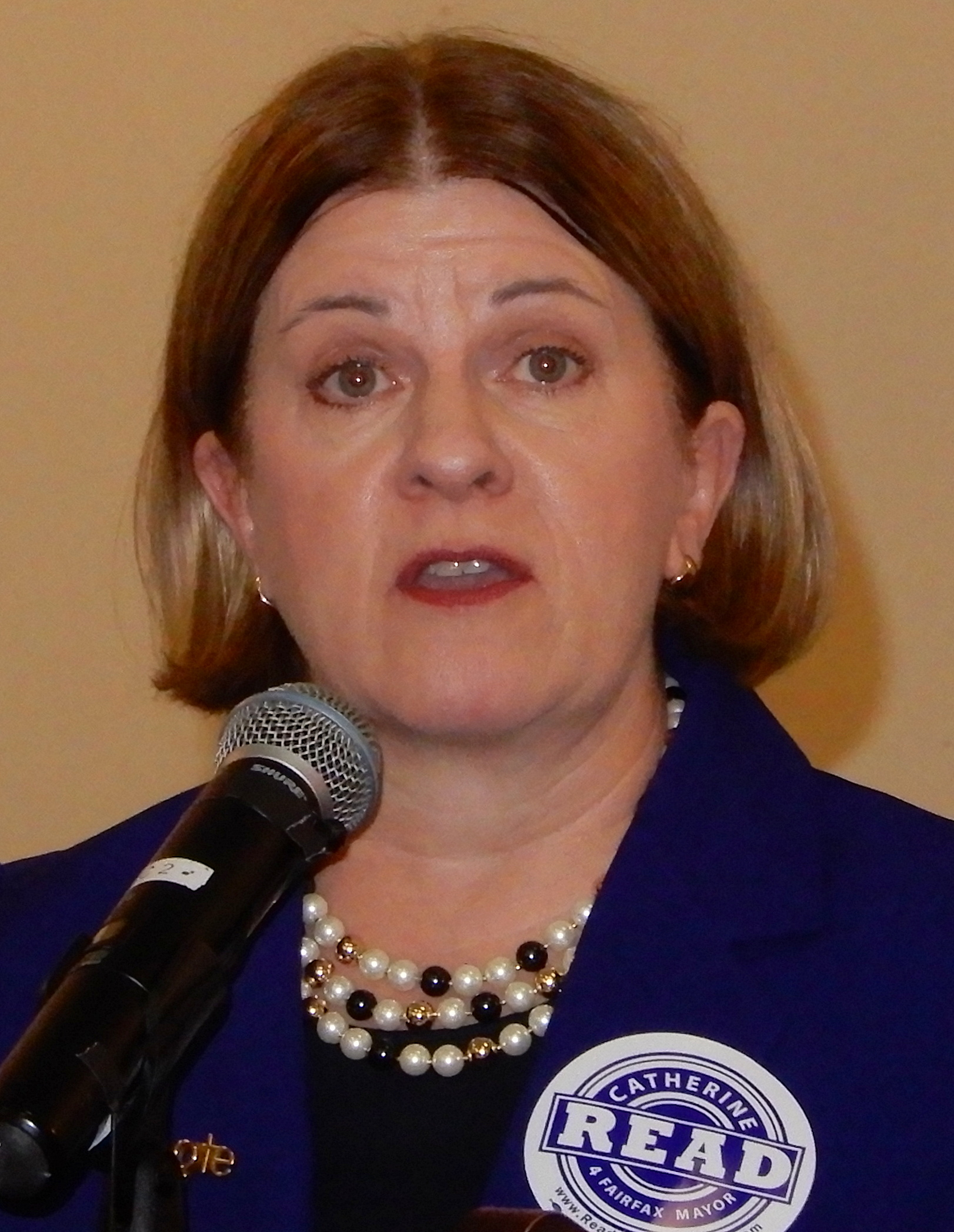 Catherine Read: "I want to be a good steward of what's been built by the City governments before me. We need to do more with our relationship with GMU and build a better, thriving and more vibrant downtown. And we need to focus on the environment, and our parks should have bathrooms. Connecting our sidewalks and having safe bike lanes are also important."
City Council Candidates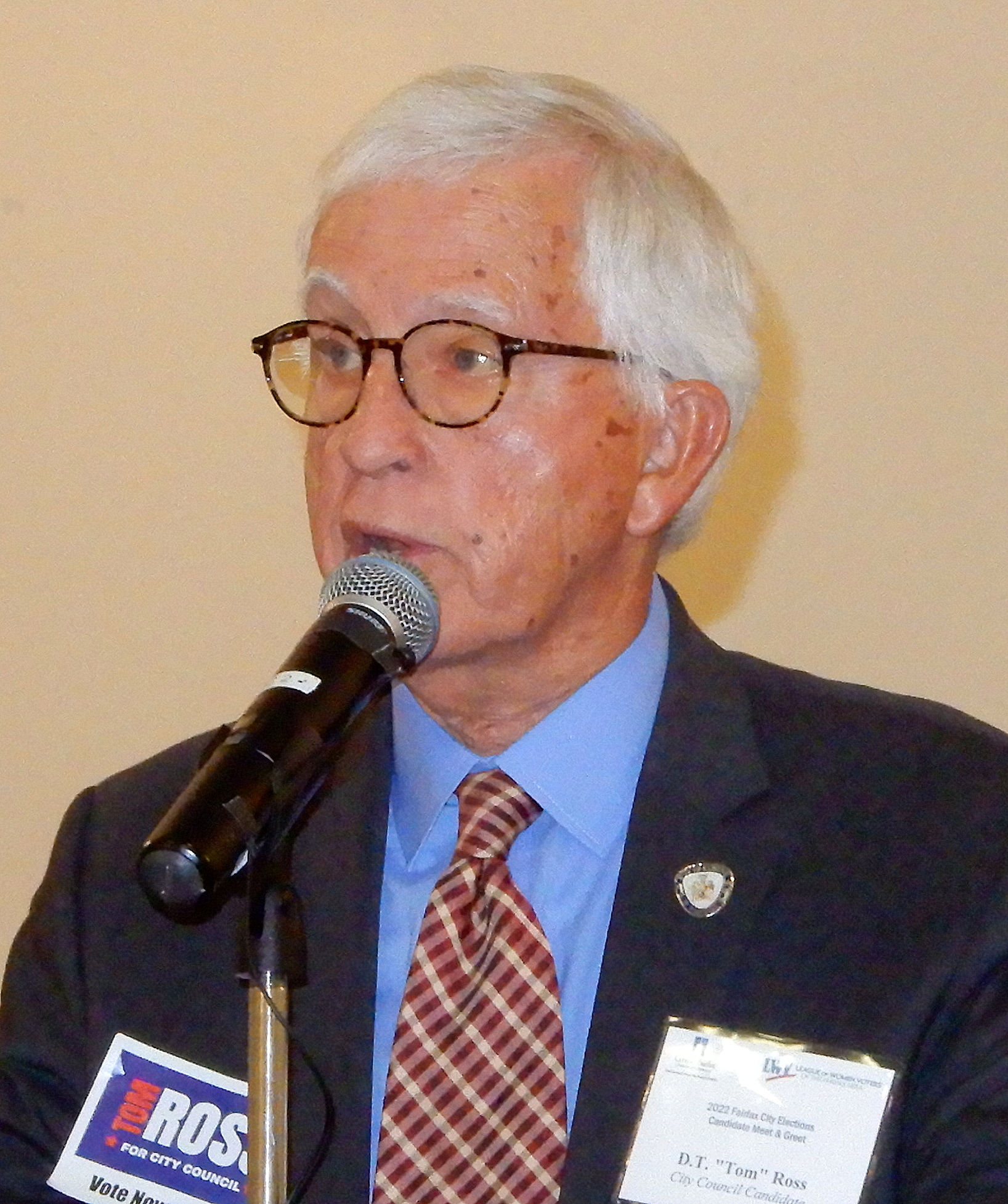 Tom Ross: "Forty-two years ago, my family and I moved to the City of Fairfax. We're no longer that sleepy town, but part of a thriving, dynamic, competitive, growing area. How we deal with growth is critical; we need to maintain the services and events we offer, while continuing to be the kind of place you're proud to grow up in. We also need to maintain our relationship with GMU and keep our property tax low."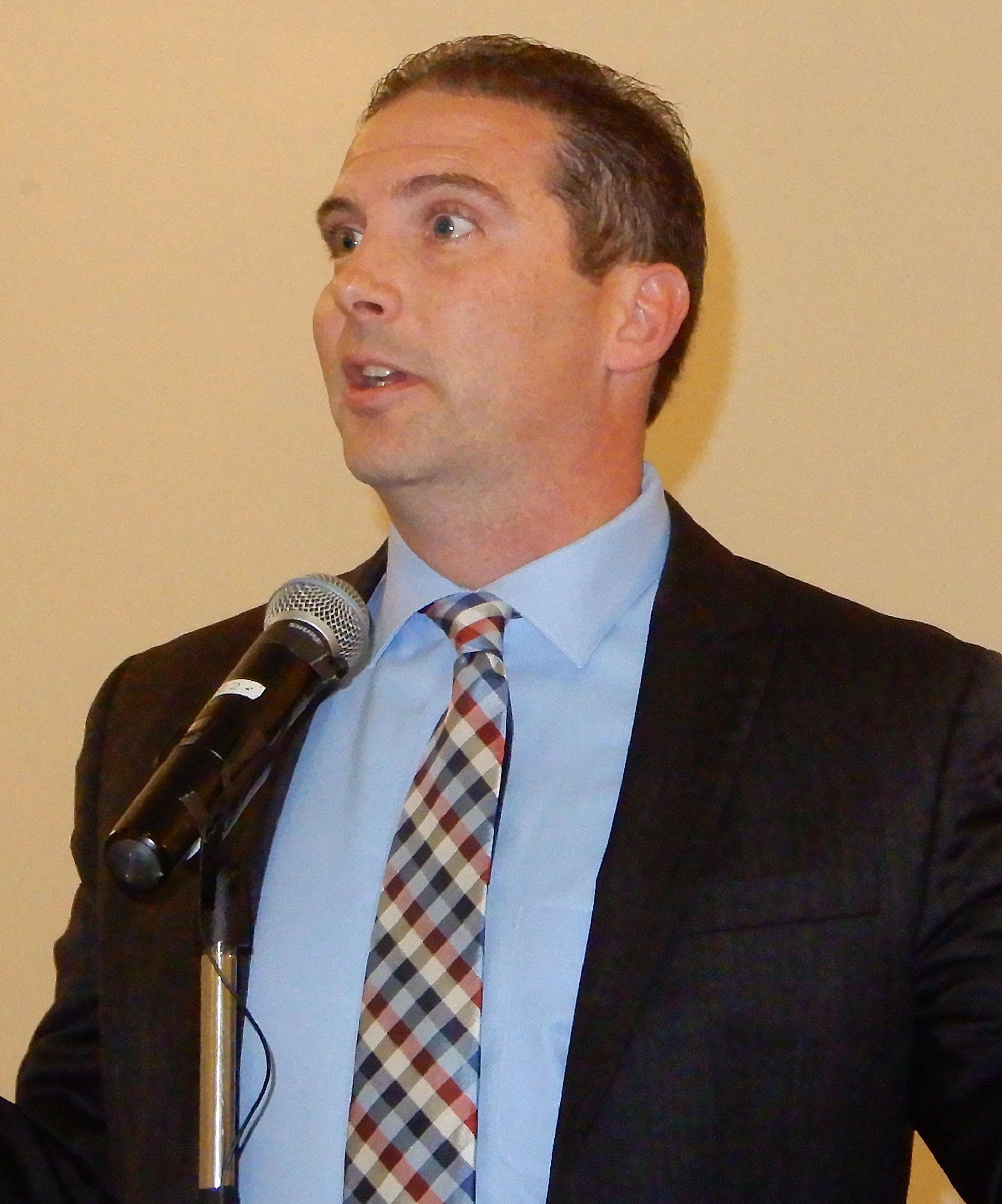 Jon Stehle: "This past Council has done amazing things – it built Fire Station 33 and made an $11 million investment in our parks. And I thank Mayor David Meyer, Councilmember Janice Miller and our four, retiring School Board members for their service to Fairfax. On City Council, we need a collaborative group who can work together, have a vision and can move it forward. I'm incredibly proud of this City."
Billy Bates: "My family's lived here since the 1950s; no other place is more special to me. We need to take action now so people can live here by building more affordable housing. And we should prioritize walkability and a more efficient road network. Fairfax isn't isolated from gun violence, and we have to step up our gun ban on City property, consistent with what other jurisdictions have adopted."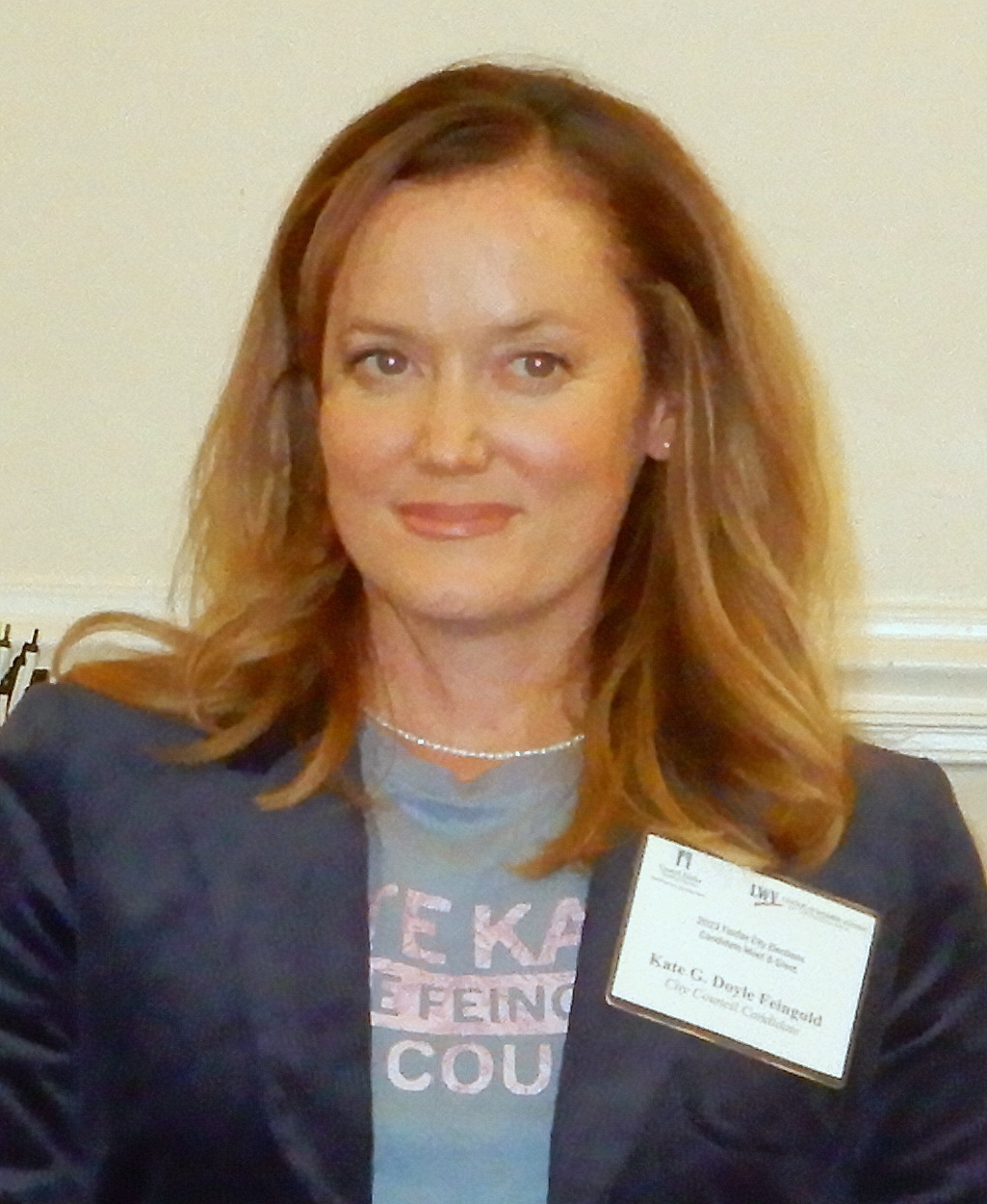 Kate Doyle Feingold: "I got out of the Marine Corps in 2012 and came here. My priorities are preserving green spaces, helping downtown businesses thrive and making sure local government is responsive to its citizens. It should also let people know what's going on and make the most efficient use of your tax dollars."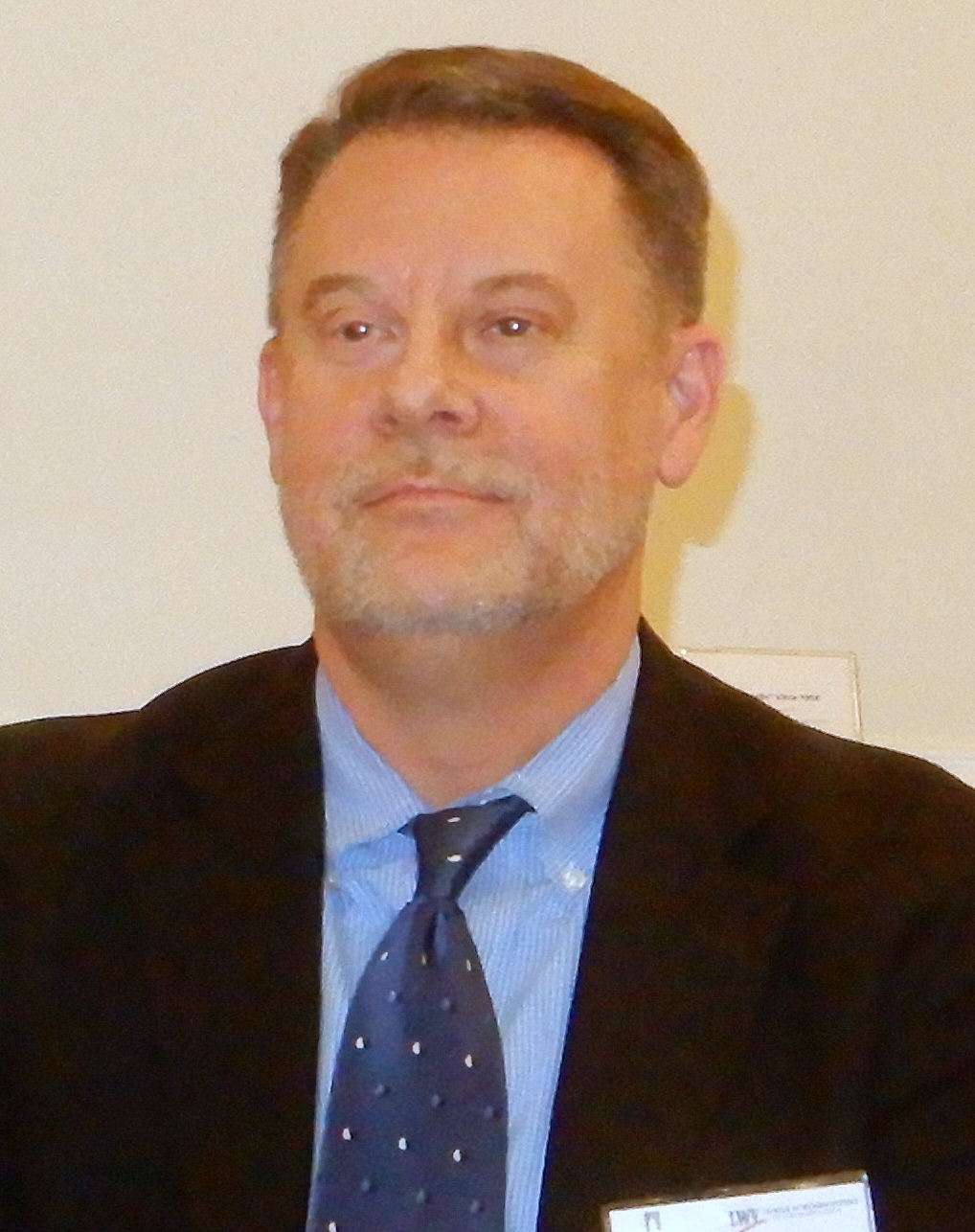 Joe Harmon: "I work at the Treasury Department and also have my own business. I'm a Marine veteran and all three of my children were born and raised here. My slogan is 'Celebrating our Neighborly Small-Town Charm.' That means renewing our focus on what makes this a special place to live – the people in our neighborhoods. When making decisions, I balance between what would help the citizens, what the developers want to build and the Comprehensive Plan."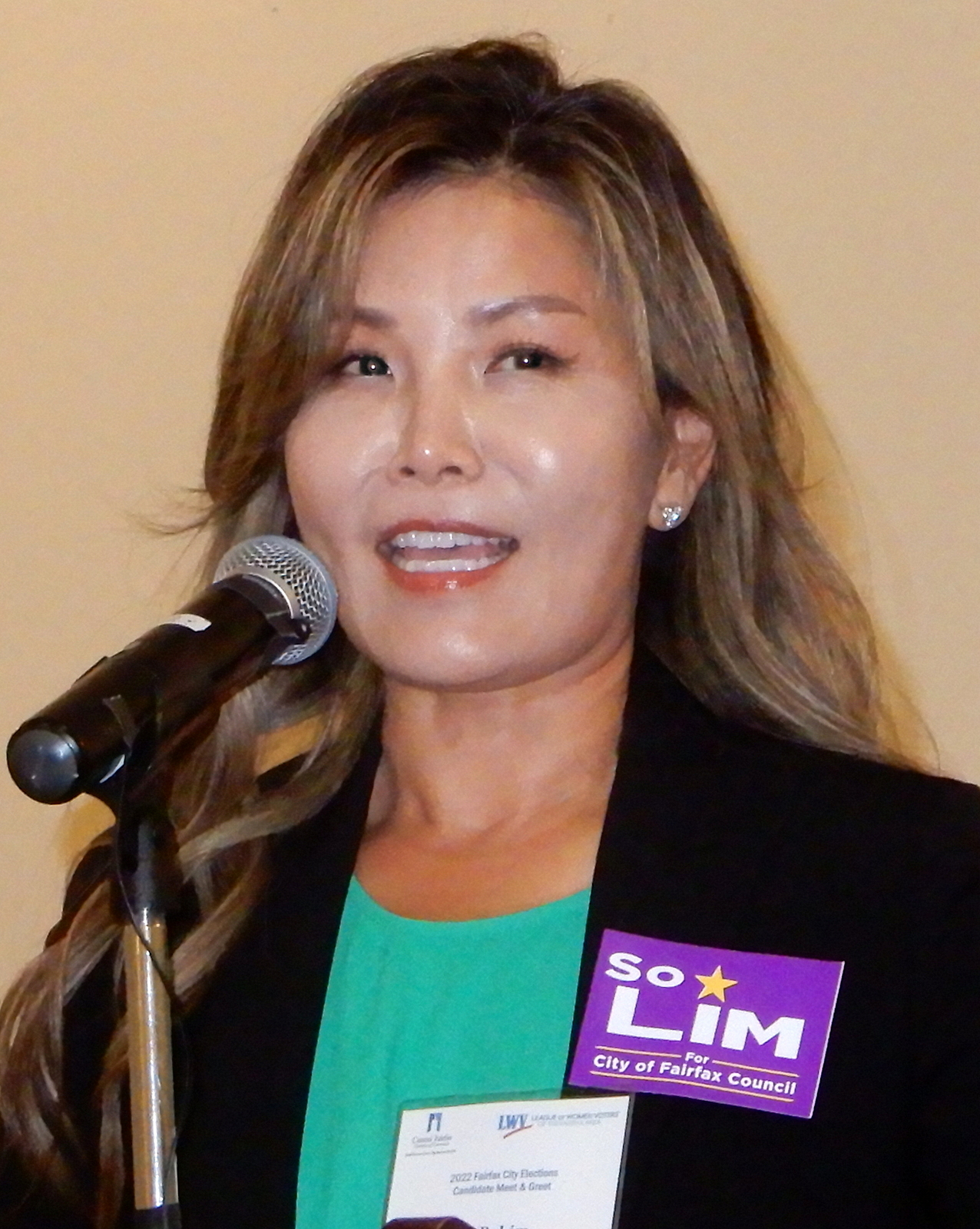 So Lim: "My family immigrated from Korea to Springfield when I was 12 and didn't speak English – and that changed me forever. I listened more than talked. My parents purchased their first home through an affordable, homeowner program, so I understand how owning a house gives you pride and hope. I own an insurance agency and understand the ups and downs of running a small business. I'd continue listening to your concerns and issues; I want to earn your vote."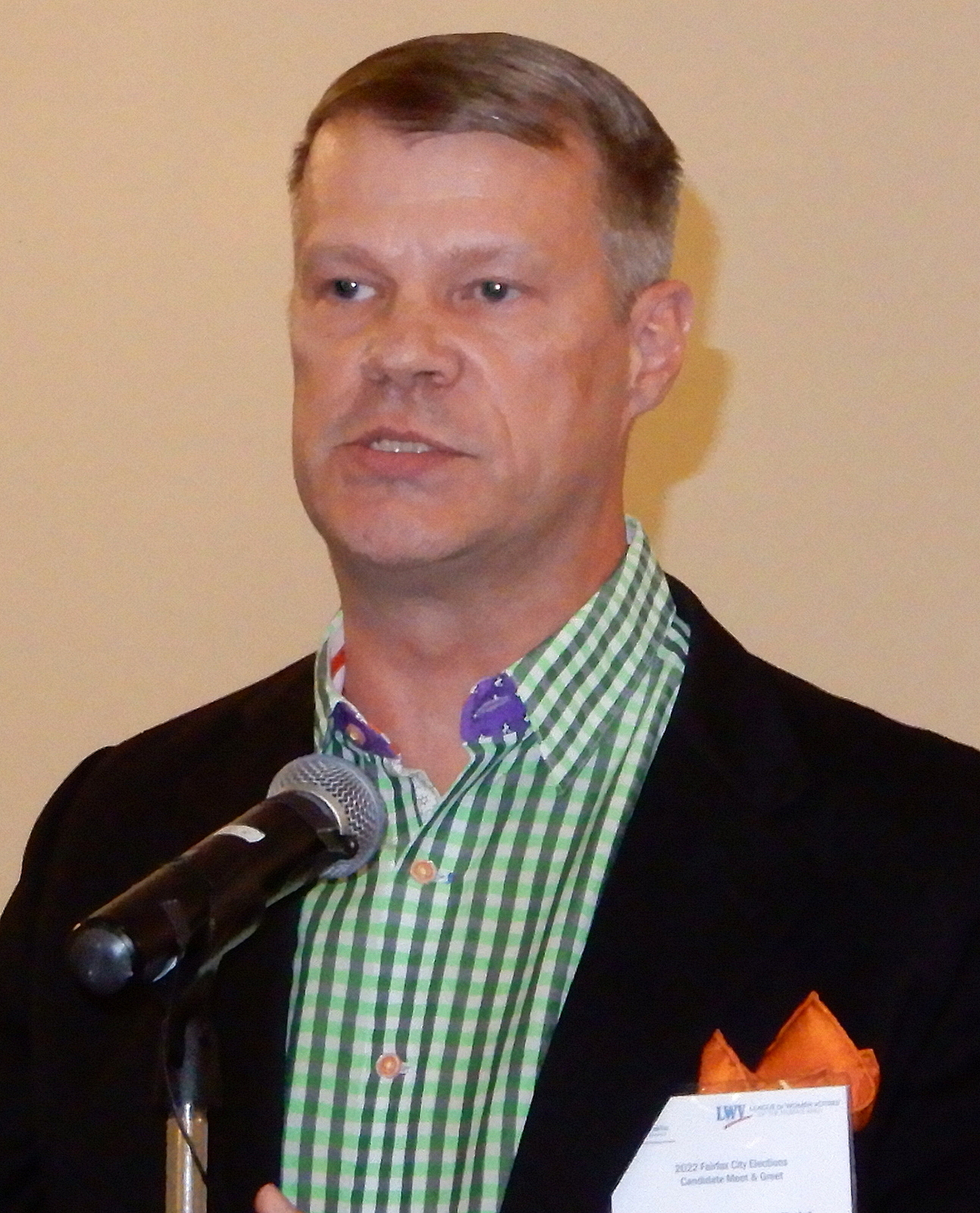 Jeff Greenfield: "We have a tradition in Fairfax City of nonpartisan elections; it's about what we'll do to move the City forward. My issues are transportation, quality education and serious renovations to our elementary schools. And as a longtime, former City Council member, I'm the only candidate who's been through the renovations of all four City schools, so I know what it entails."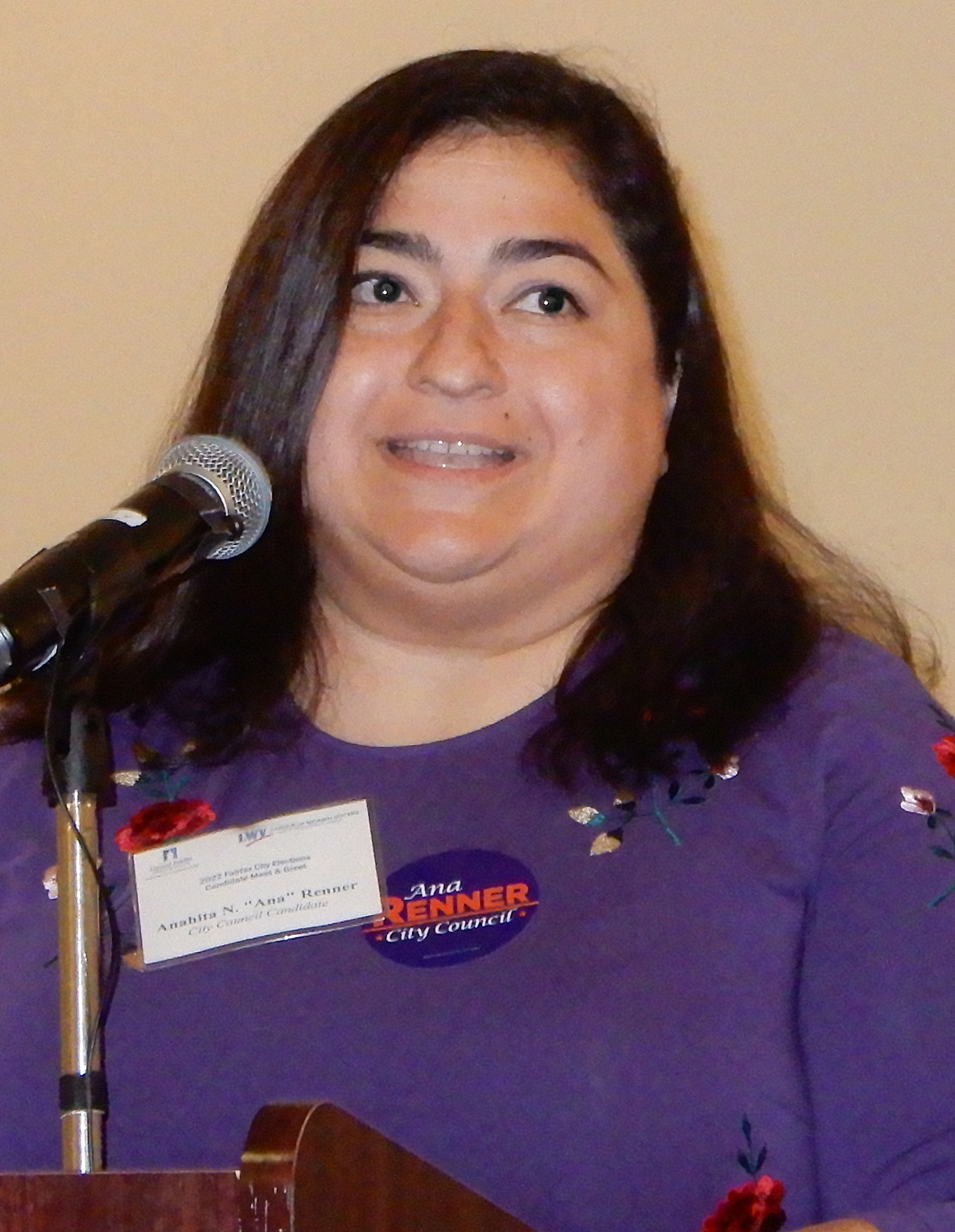 Anahita "Ana" Renner: "Fairfax has a family-friendly atmosphere; but I'm concerned that, with rapid development, we might lose our family-friendly ways. As the cost of everything continues to rise, we need to keep that in mind. I'll work to ensure that every resident's voice is heard and not place any excessive burdens on the City's small businesses. And I'll listen to you, the citizens, not outside-interest groups."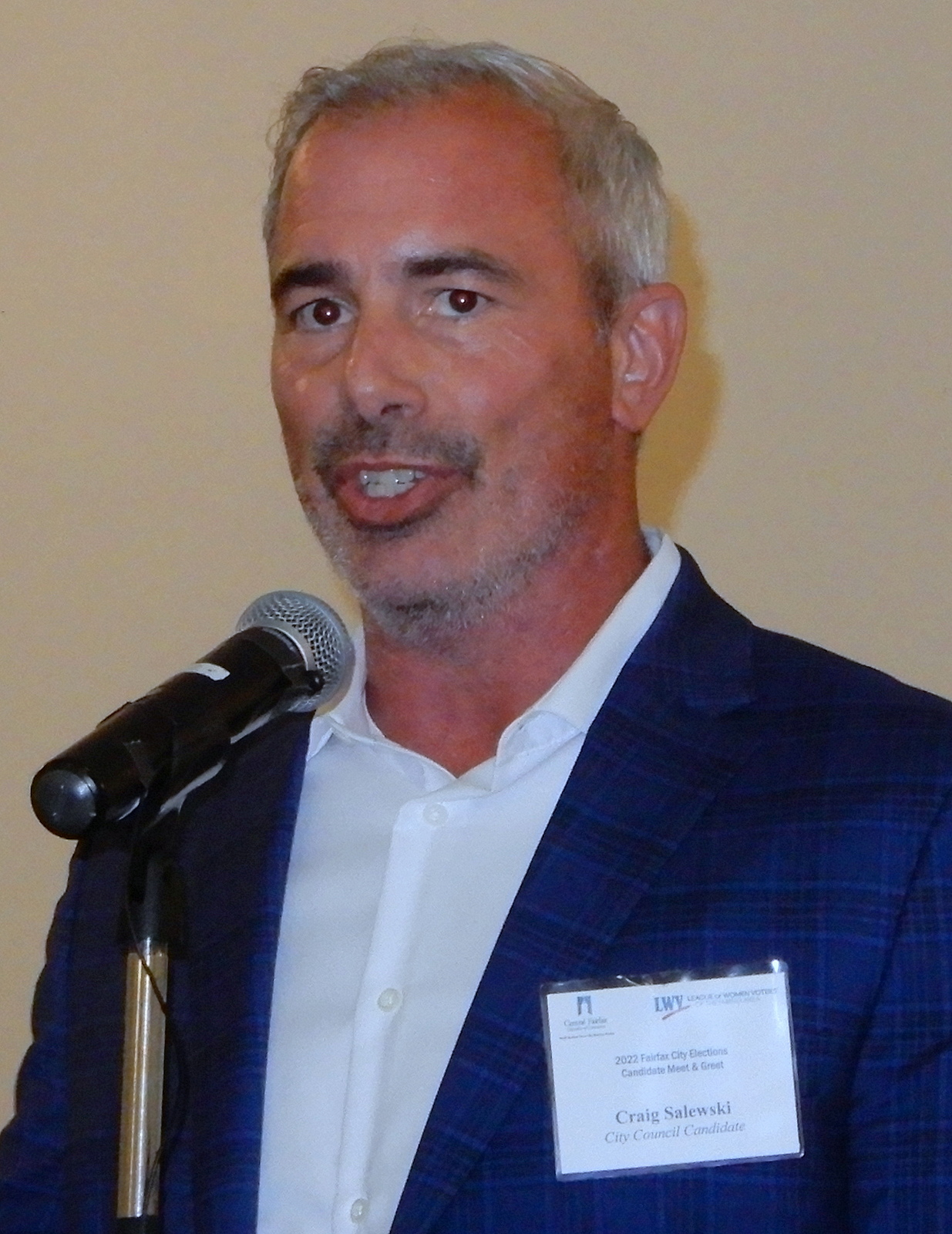 Craig Salewski:
 "I applaud the current Council for its new housing and businesses that bring affordable housing, but I want reasonable growth and more affordability. My parents were teachers and my wife is a principal; I want our aging, school buildings modernized. And I want to address our homelessness issue that's becoming more visible. Substance abuse and mental-health issues need to be addressed, and I'd bring in law enforcement to get rid of the encampments."