Wednesday, February 8, 2023
The Liquid Chocolate event was a popular part of Fairfax City's Chocolate Festival.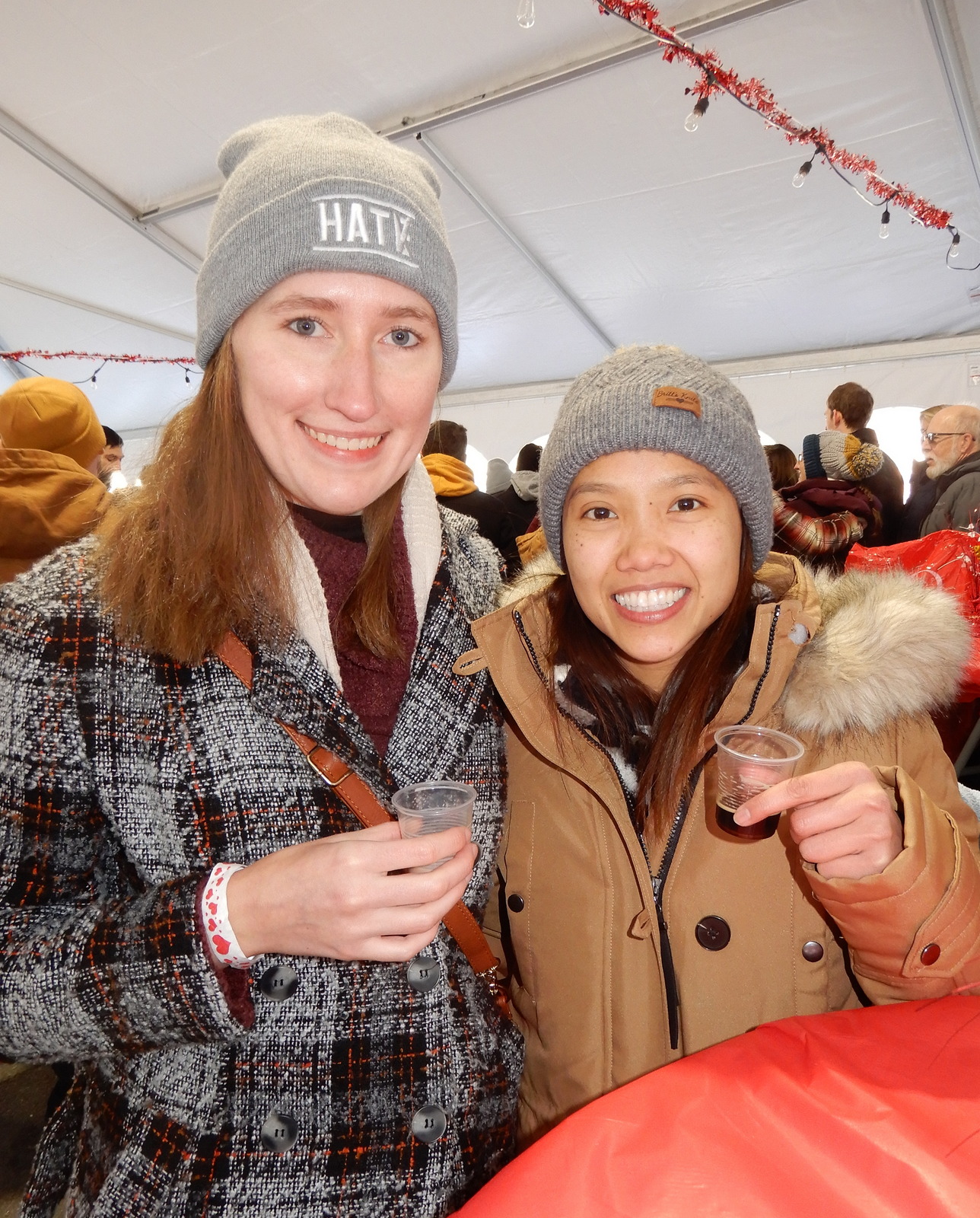 From left,  Jessica Ostrowski-Wright and Anh Pham enjoy, respectively, a chocolate hazelnut truffle drink and a cherry chocolate stout beer.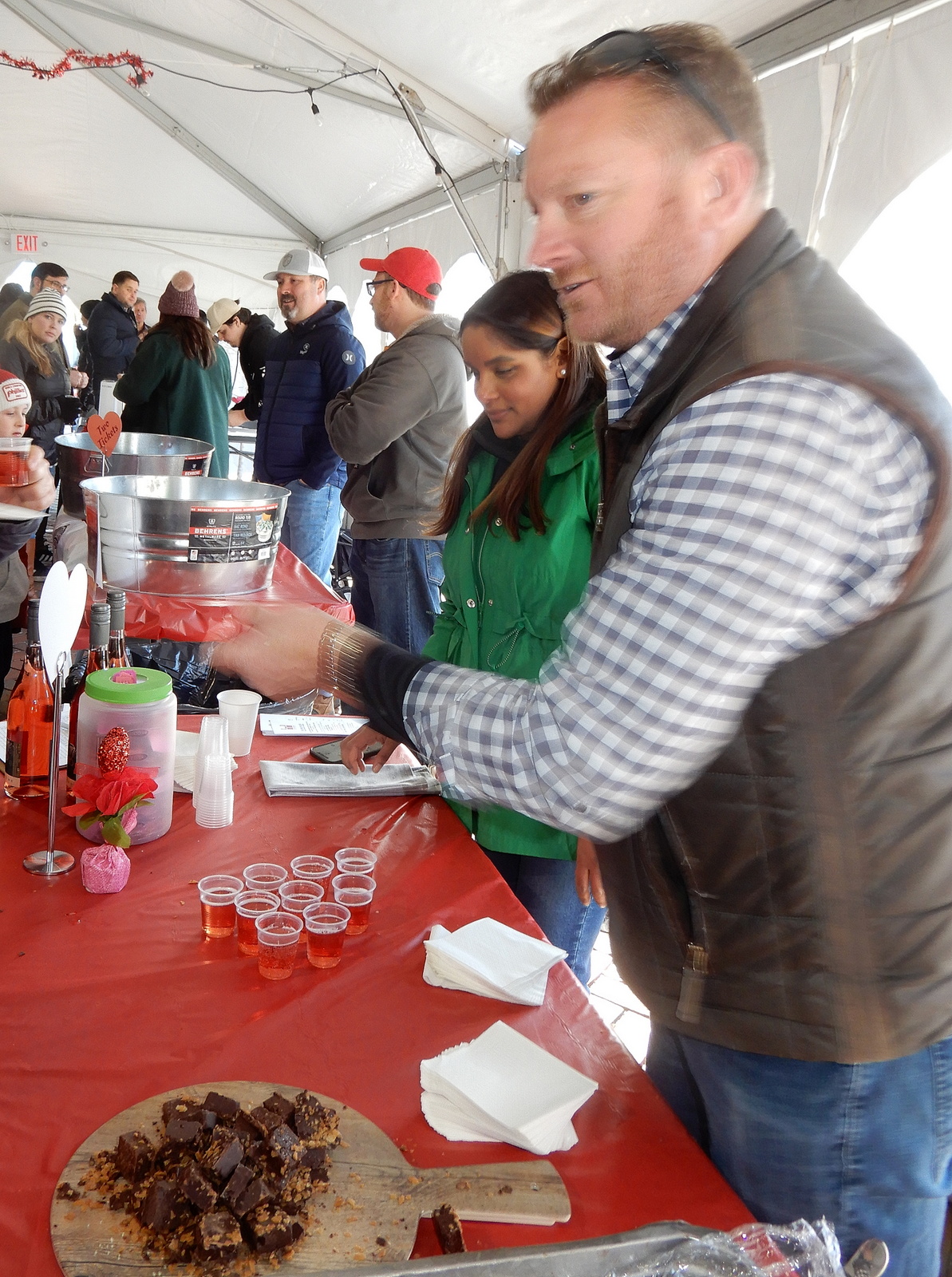 Dinah Herring (green coat) and Michael Pearce of The Wine House serve a pairing of Brachetto wine and dark chocolate Feuillantine crisp.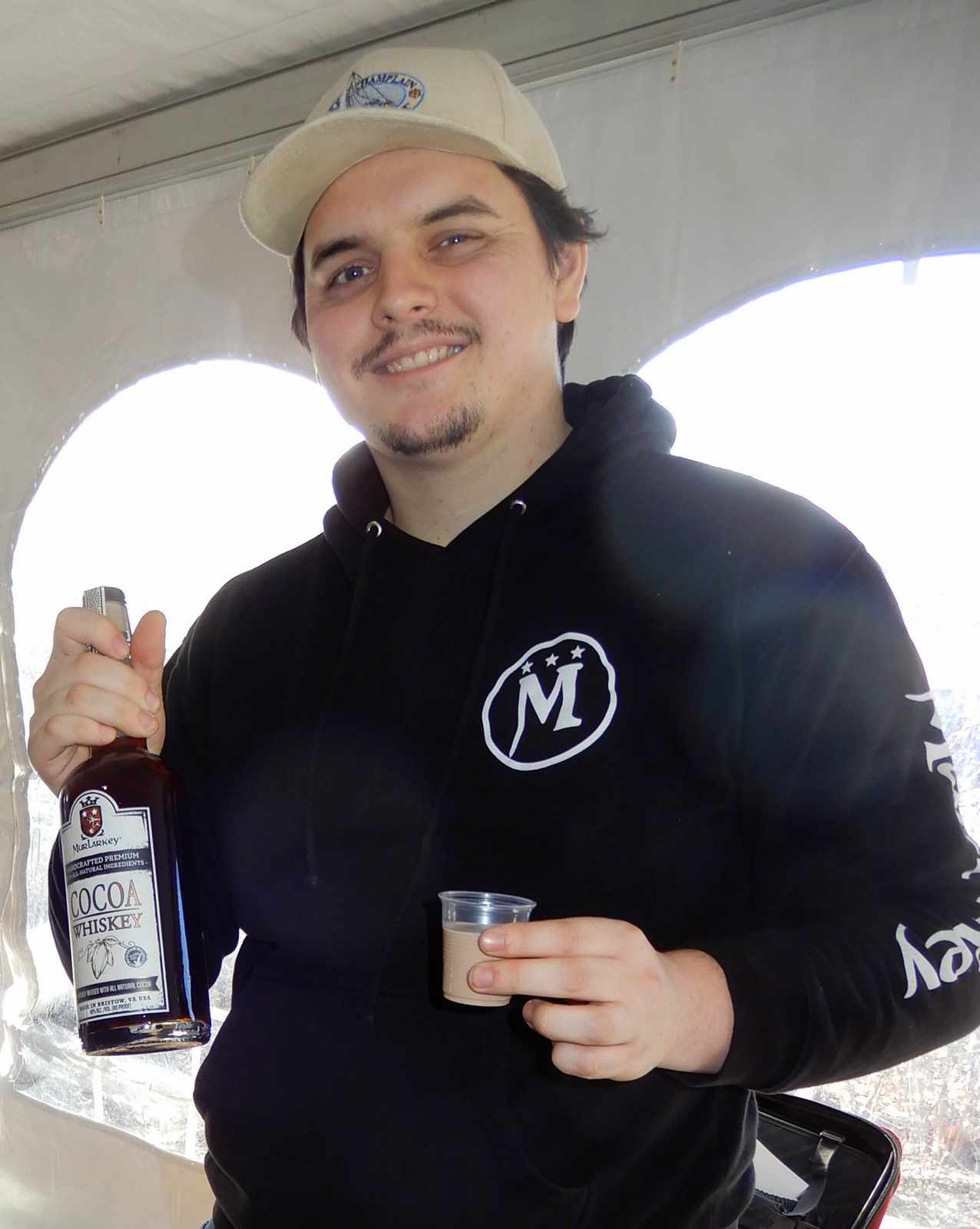 Jackson Collier of MurLarkey Distilled Spirits with the bottle of cocoa whiskey he used in the chocolate hazelnut truffle drink he's holding.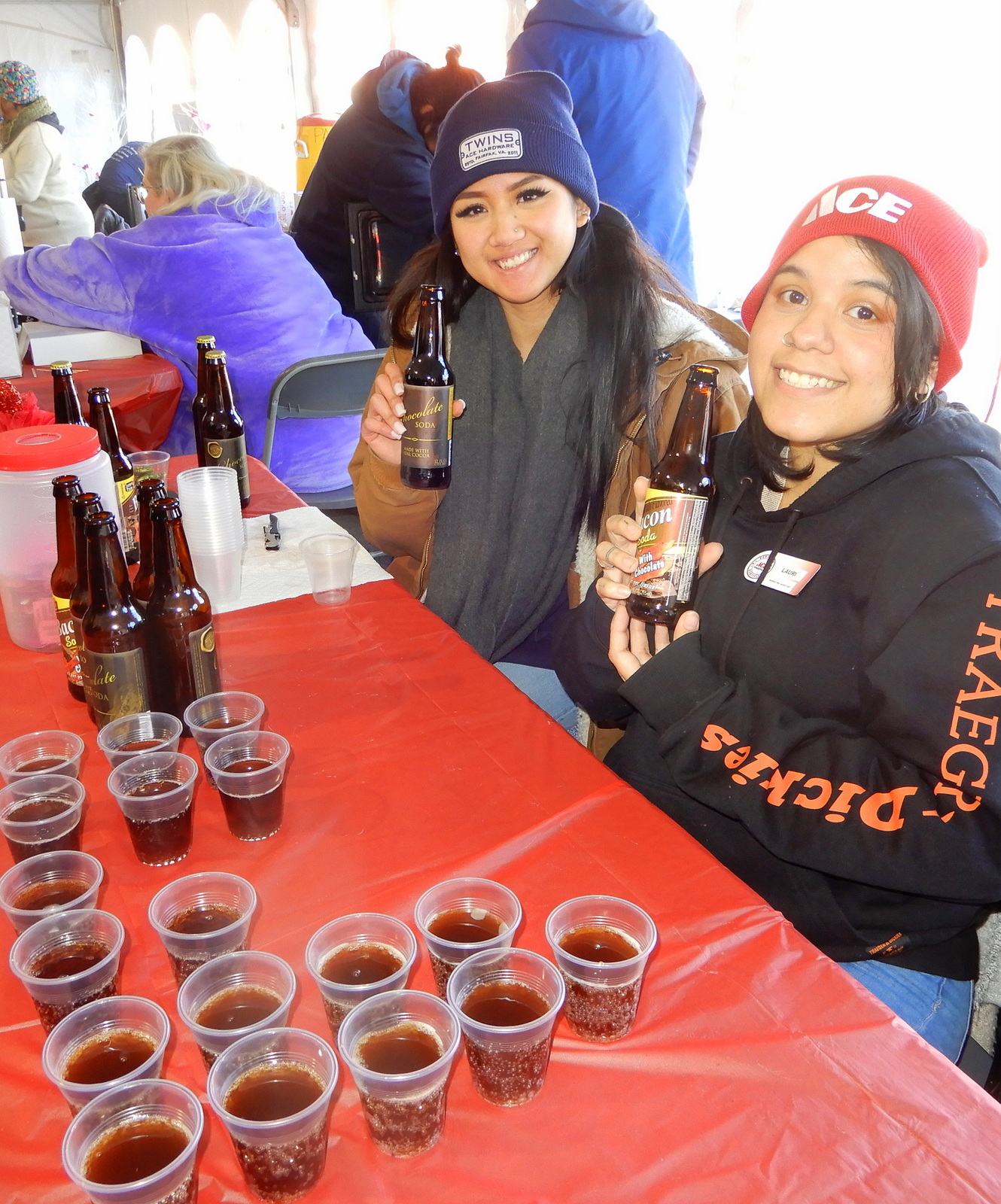 From left, Megan Esguerra and Lauri Vargas of Fairfax Ace Hardware offer chocolate soda.