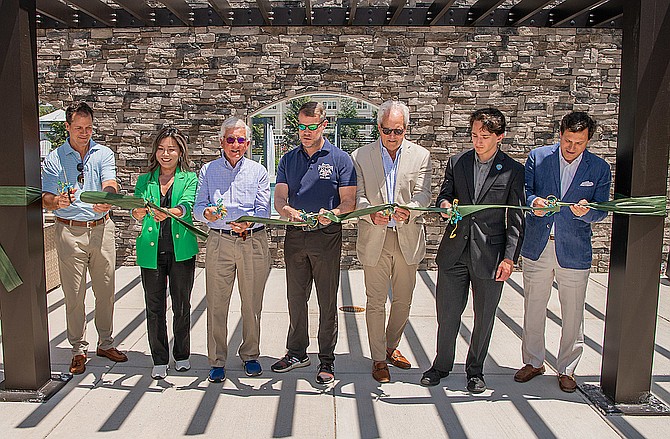 The IDI Group celebrated the completion of its 137-unit condominium community, The Flats at Boulevard VI, with a May 20 cookout for its residents and Fairfax City Officials. Residents already moved into phase one of the condos, and all of phase two has now been sold.
IDI is developing Boulevard VI on 18.5 acres formerly occupied by Paul VI High School. Its plan preserves and adapts the original 1934 portion of the school building into 24,000 square feet of community and office space. The project also includes retail use, plus 115 townhouses and seven single-family homes being developed by NVR. 
The lawn in front of the original school building will become a village green for hosting events. Planned, as well, are five pocket parks, including two onsite playgrounds, an outdoor fitness area, a perimeter biking/walking path, and informational signage detailing the site's history.
– Bonnie Hobbs